Raised toilet seats make it easier to stand up after using the toilet. By reducing how much the user has to bend when sitting and standing, the raised seats make it easier for people with mobility problems to use the toilet with dignity and comfort.
Ashby Easyfit Raised Toilet Seat
The Ashby Easyfit is an elevated toilet seat which reduces bending when sitting and standing, making it very helpful for the elderly, people with disabilities, and those who have recently had surgery.
The single piece of plastic which makes up this raised seat is simple to wipe clean, and it is easy to fit and remove.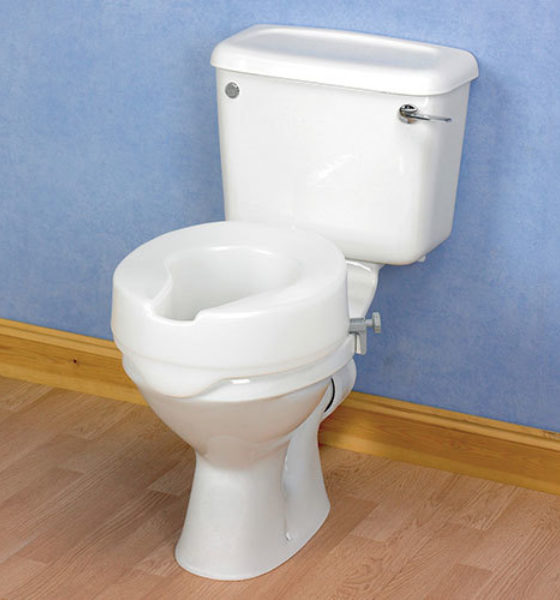 Savannah Raised Toilet Seat
With lightweight, all-plastic construction for strength and durability, the Savannah has a gently contoured surface area for extra comfort.
The seat slopes downwards slightly from back to front, so as to allow easier lowering and raising, and has a deep splash guard to minimise soiling. Resistant to stains and odours, it is fully sealed and easy to clean.