If you are worried about slipping and falling while getting into or out of the bath, bath boards are the perfect solution. By removing the need to step in and out of the bath, these relieve some of the stress associated with bathing, allowing you to enjoy the experience as intended.
Days Bath Board with Handle
Constructed from lightweight moulded plastic, this bath board is both sturdy and durable. The board has holes to assist with water drainage and a built-in dish for storing soap. Supplied complete with a handle to give support and assistance when getting onto or off the board.
Length 711mm (28")
Width 318mm (12½")
Internal width adjustment 406 to 660mm (16 to 26")
Weight 2.5kg.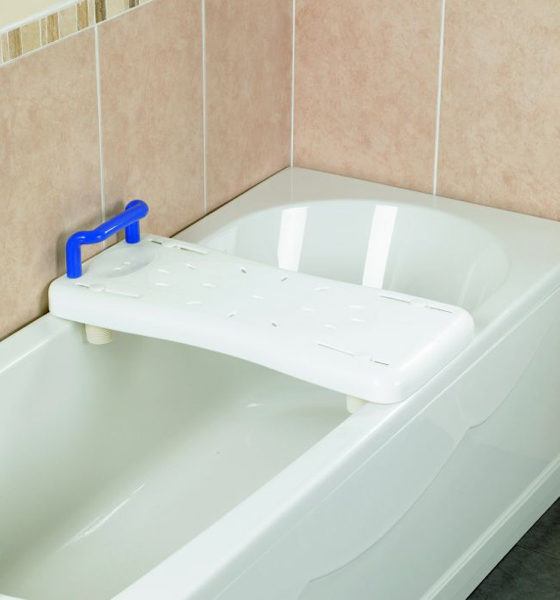 Savannah Slatted Bath Board
Made with smooth, reinforced-plastic slats, the Savannah Bath Board boasts a strong, comfortable, quick-draining design. The slats are fully sealed against the ingress of water and all fittings are stainless steel, giving a corrosion resistant bath board. The brackets include a serrated face and rubber buffers to help secure the board in place. The bracket may also be angled to position the board further back in the bath. Rubber pads under the slats help prevent the bath board slipping on the rim of the bath.