If you are reliant on others to get out and about, or struggling to move freely around your own home, we have the answer. A powerchair, or electric wheelchair, guarantees comfort whether you're at home or on the go, putting you back in control of your day-to-day life.
Transportable Powerchairs
Simple to assemble and dismantle, compact powerchairs are easy to store in the boot of a car to take with you wherever you go. Rear-wheel drive gives the user the control they need to manoeuvre around small spaces, perfect for getting around in narrow or busy areas.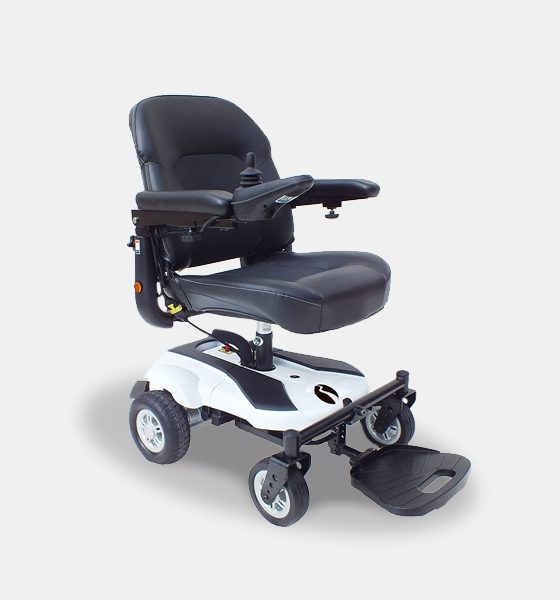 Mid-range Powerchairs
Our mid-range powerchairs are some of the most flexible in our range, with bespoke adaptations allowing you to choose the driving position that works best for you and your lifestyle.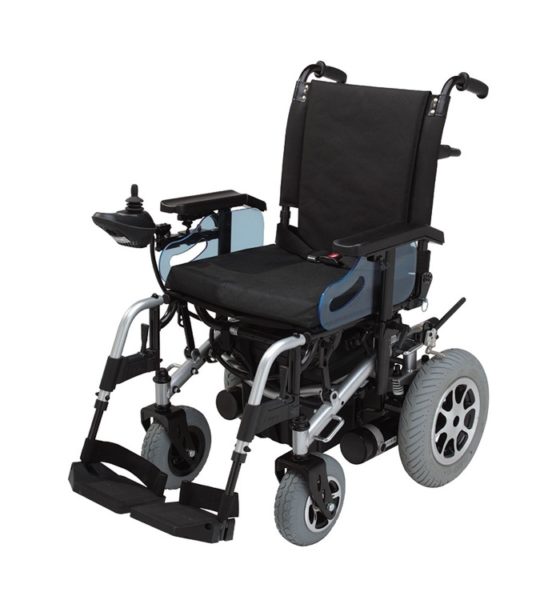 Mid-wheel Powerchairs
With their wheels and power in the middle of the wheelbase, mid-wheel powerchairs are both well-balanced and also have a very tight turning circle. This makes them ideal for navigating smaller spaces while maintaining a strong centre of gravity.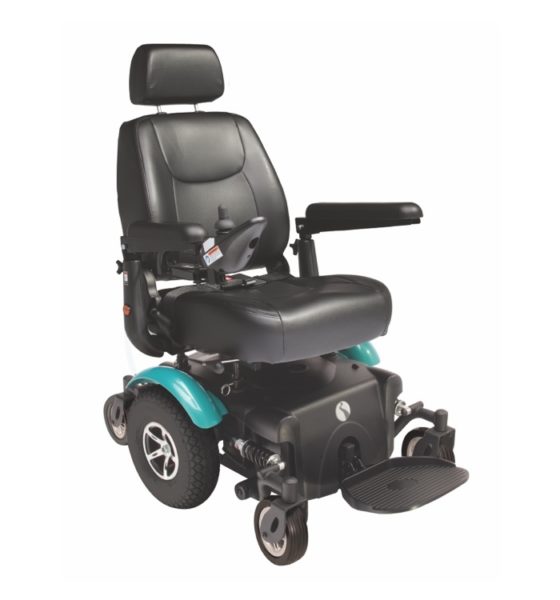 Accessories
We sell a number of accessories and add-ons to make it even easier for you to get out and about on your powerchair. Whether you need extra storage, space to store an oxygen canister, or simply a way to stay warm during the colder months, these products can give you what you need.